---
crazyjoe - 8/4/2017 at 04:14 PM

I am no where near sharp enough or in tune enough to understand this thing about Leaks, are they good or are they bad? If our government or individuals are conducting dirty, underhanded business, then why shouldn't we the public, know about it?..........Peace.......joe
---
Bhawk - 8/4/2017 at 04:20 PM

That seems to completely hinge on if the person on your team is currently in the White House or not.
---
crazyjoe - 8/4/2017 at 04:29 PM

Well, no doubt You are on the money there Bhawk! Maybe if things were overall a little more transparent, then all this leaking wouldn't take place, but then again I guess there will always be folks digging for more.........Peace......joe
---
gina - 8/5/2017 at 12:31 AM
quote:

---

I am no where near sharp enough or in tune enough to understand this thing about Leaks, are they good or are they bad? If our government or individuals are conducting dirty, underhanded business, then why shouldn't we the public, know about it?..........Peace.......joe

---


The are both. When they expose corruption, they are good. When they cause people to question how leaders are handling things, then maybe they are bad; but we are a gossipy people, we just like to know. The leaks regarding the DNC and the voter fraud (projectveritasaction videos) would be viewed by some as terrible, exposing how the voting process actually gets done. Wikileaks leaks have embarrassed world leaders talking candidly about others, well we liked them and they actually benefitted Trump and his campaign, so even though he has complained about Wikileaks, he benefitted from it.

Should Presidents, intelligence committes have a reasonable expectation of privacy to believe that their phone calls and communications will not be hacked and made public? Yes but after Watergate and other scandals, it will be awhile before people will trust anyone in high level govt.

How much power should WE THE PEOPLE have to know what goes on by our government and military and intel community? Some want to keep us in the dark, but they cannot run wars and psy ops on the public if there is no controversy, so being able to stop all the leaks is not really something that can be done, unless you become a communist country.



[Edited on 8/5/2017 by gina]
---
pops42 - 8/6/2017 at 05:29 PM

Hows about the "Golden" leaks on trump's head by russian whore's?
---
BrerRabbit - 8/7/2017 at 06:20 AM

Hahaha, reminds me of the Wall Tweet Urinal headline a little while ago "Trump Takes Aim At Leaks":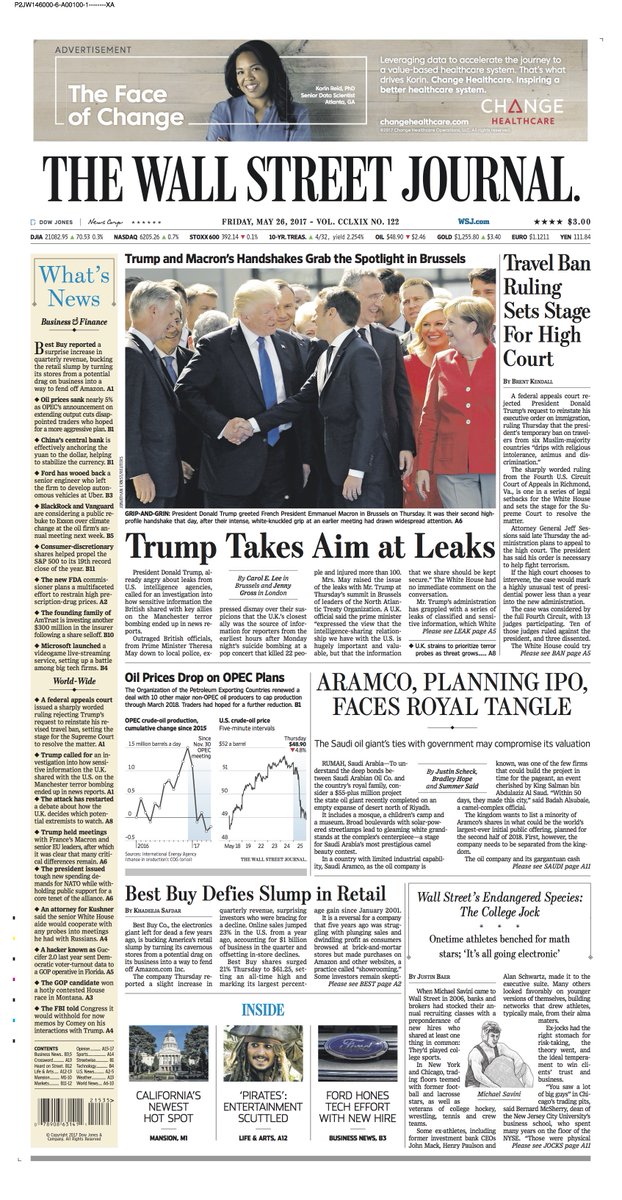 ---